Cardiovascular technology is a branch of medicine focused on the heart and vascular system: nurse practitioners, cardiologists, and physicians specializing in cardiovascular health work closely with vascular technologists. Suppose you're looking to become a vascular technologist (RVT). In that case, you'll need to complete the proper training and be prepared to earn your certification from the American Society of Vascular Technologists (ASVT). To help make that process more accessible, we've put together this guide on becoming an RVT.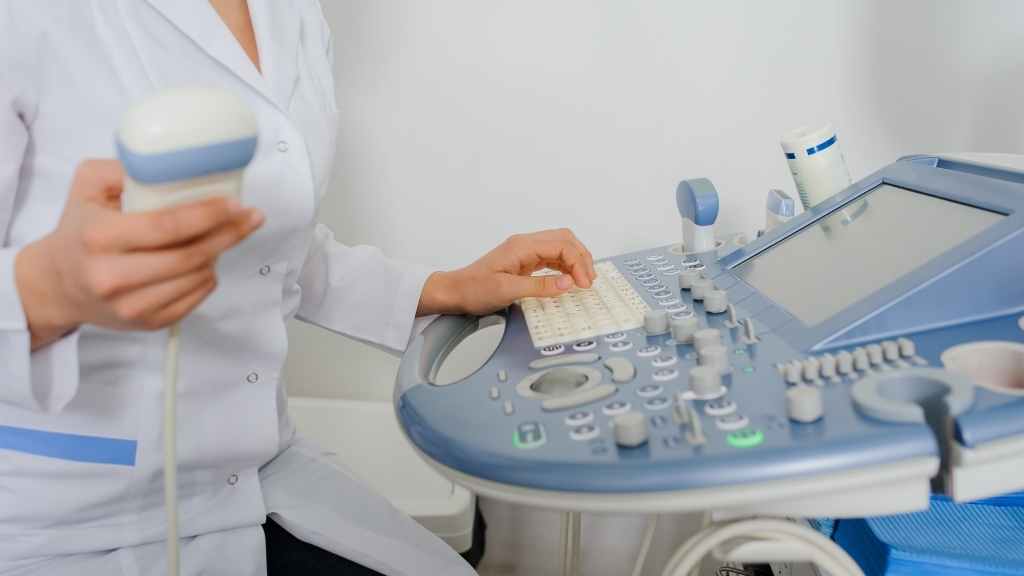 A Day in the Life of an RVT
Here's a look at a typical day for an RVT.
They review the day's schedule and ensure all the necessary equipment is ready. After greeting the patient, they begin the procedure.
A small probe called a transducer and lubricating gel is placed directly on the skin during an ultrasound exam. Using sound waves instead of radiation, the technologist can produce pictures of the inside of the body. Vascular ultrasound provides pictures of the body's veins and arteries. Images are captured in real-time, showing blood flowing through blood vessels.
Ultrasound may be used to identify:
plaque and blockages such as clots
narrowing vessels
tumors and malformations
reduced blood flow to organs
increased blood flow, which may be a sign of infection
enlarged artery (aneurysm) or varicose veins
if the patient is a good candidate for angioplasty or graft
After the RVT conducts the ultrasound(s), the images may be interpreted by a radiologist, vascular surgeon, and/or cardiologist.
Getting Started with your Education as an RVT
The first step to becoming an RVT is completing an accredited vascular technology program. Many schools across the country offer these programs, so find one that's a good fit for you. Once you've completed the program, you'll need to sit for the ARDMS SPI exam. This is a national exam that all RVTs must pass to be registered.
You can register with the ARDMS as an RVT-in-Training while still in school or after graduating. This will allow you to start the clock on your required clinical experience hours. After successfully passing the SPI exam, two more steps to becoming a fully licensed RVT: 1) complete your supervised clinical experience hours and 2) take and pass the American Board of Registration Exam.
Job Outlook for Vascular Technologists
Vascular technologists are in high demand due to the aging population. The median salary for vascular technologists is $63,010 per year. To become a registered vascular technologist, one must have completed an accredited program and pass a national certification exam. One can take many different paths to become an RVT, so it is essential to do your research and find the route that best suits your needs. Once you have become a registered vascular technologist, you will be able to work in many different settings, including hospitals, clinics, and private practices.
National Certification as an RVT
The National Certification Examination for the Registered Vascular Technologist (NCSVT) is administered by the American Registry of Diagnostic Medical Sonographers (ARDMS). The examination consists of a general vascular technology exam and a specialty vascular technology exam. Candidates must pass both exams within three years to become certified. Candidates must have graduated from an accredited program, completed an internship, and/or have at least one year of full-time work experience as a vascular technologist.
Licensure by State as an RVT
You'll need to complete an accredited vascular technology program and pass a national exam. Some states may also require you to complete a certain number of continuing education credits each year to maintain your license.
You can find out more about the specific requirements in your state by visiting the website of the American Registry of Diagnostic Medical Sonographers (ARDMS). Once you've met all the requirements, you can apply for licensure and take the RVT exam.
Sources: 
Registered Vascular Technologist https://w-radiology.com/registered-vascular-technologist/
Ultrasound – Vascular https://www.radiologyinfo.org/en/info/vascularus